We provide flexible delivery options, working with established delivery partner, Parcelforce, to ship products to your door. You can track Parcelforce orders using the unique tracking number we provide with your order confirmation email.
Delayed production and delivery times can seriously affect the momentum of a growing brand, business, or campaign.
We understand that if you're working on events in particular, missing hard deadlines can impact whether the event runs smoothly - so we've set up production times and delivery options to work with your timelines.
Production Times
We provide flexible production times for your order in order to fit your project timeframes.
A quicker production time will increase the price of your order. Using our price calculator at the first stage of placing your order will show you how the price differs between production times.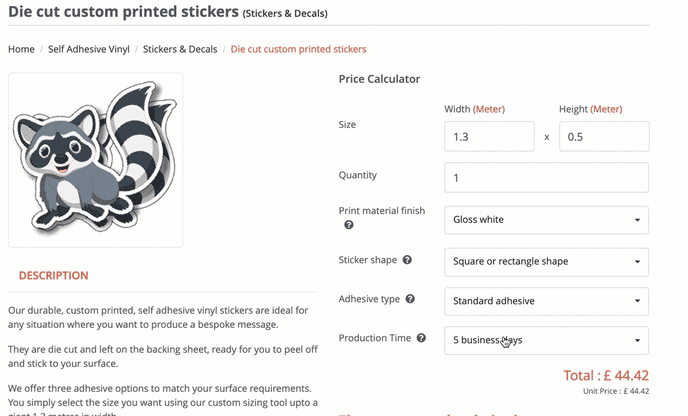 As you are placing an order, you have the option of selecting one of the following production times:
One business day*
Two business days
Five business days.
* Our products are custom-made in our workshop in Kent, so for capacity management and planning, the cut off time for single business day orders is 12pm.
TIP:
Please note that artwork needs to be approved by our team before production can start on your order.
For example, if a customer has selected one-day production time in the order and sends over unsuitable artwork (e.g. low resolution images), then one-day production timing will start from the date at which the new images are supplied, and the artwork is approved by the team to go into production.
Delivery Partners
For rapid delivery we use couriers and for standard delivery we partner with Parcelforce.
Please note:
Couriers will require a signature for your delivery upon arrival
Parcelforce will provide delivery updates by text.
Tracking your order
When you receive an order confirmation email from us for standard delivery, we will share a Parcelforce tracking link with you. Simply go to Parcelforce's track and trace page and enter the number for status updates.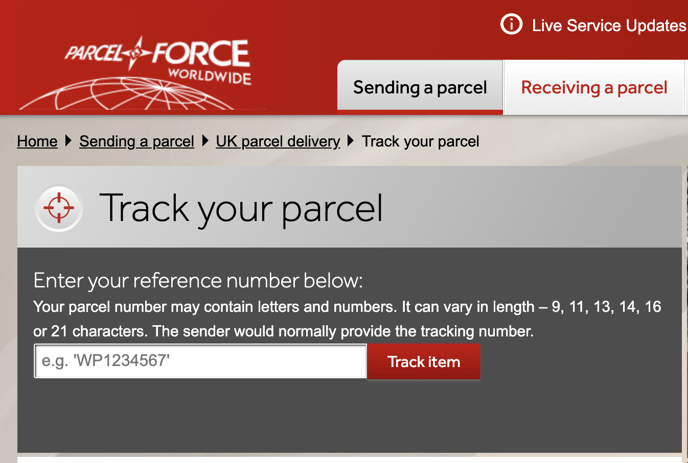 Related Articles
Now you know more about our production times and delivery partners, check out our 'How to complete the request a quote form' or 'How do I place an order' articles.
Still need help?
If you still need help, please fill out our Contact Us form and a member of our team will be in touch.