Cancelling an unwanted or incorrect order on the Raccoon Store has been made as easy as possible. This short article will show you how.
If you've placed an order that you no longer need it's easy to cancel on the Raccoon Store.
Find the order
Begin by navigating to the My account tab > My orders. This will take you to a page displaying all your orders as seen below.
Look for the order you want to cancel and click the View Details button.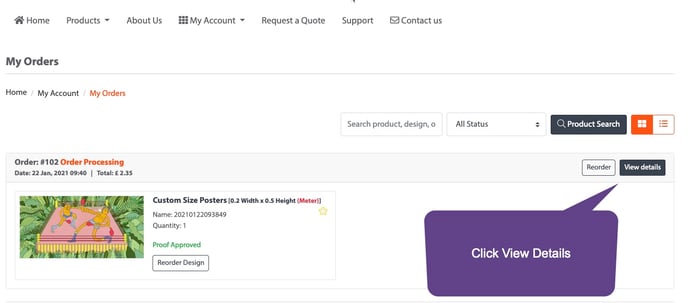 Request a cancellation
You will be taken into a page showing full details of your order. From here you need to navigate to the request cancellation button.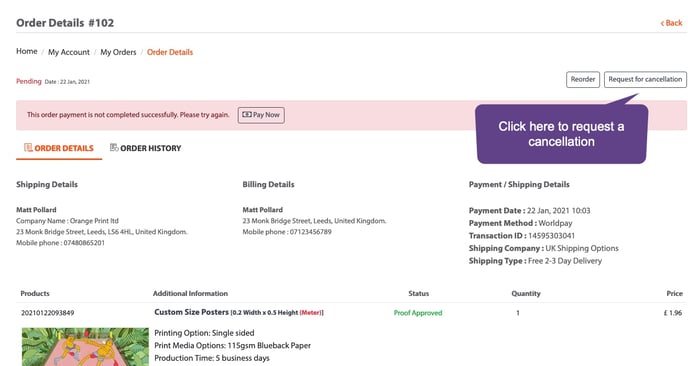 Select a reason
You will be taken to the below pop up. Select a reason for your cancellation. You can also add a comment to explain the cancellation, this may help us improve our service for the next time you shop with us.

What happens next?
Our team will be notified of your cancellation request and as long as you've cancelled before your order has been produced, you will receive an email notification informing you that your cancellation has been approved. The email will detail the Order reference and amount you have been refunded via a Coupon Code. Upon cancelling an order your account will be credited with the amount the order cost.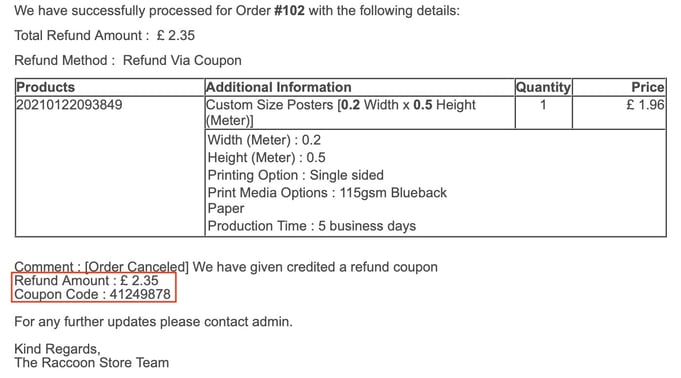 Still need help?
If you still need help, please fill out our Contact Us form and a member of our team will be in touch.