This simple help guide will get you started with the raccoon design tool, showing you how to add clipart to your design.
Adding clipart is a great way to add to your design. One of the main advantages of clipart is that they are vector images that can be scaled to any size without affecting the image quality.
Begin by navigating to clipart on the left side of the design tool. This will bring up the available clipart.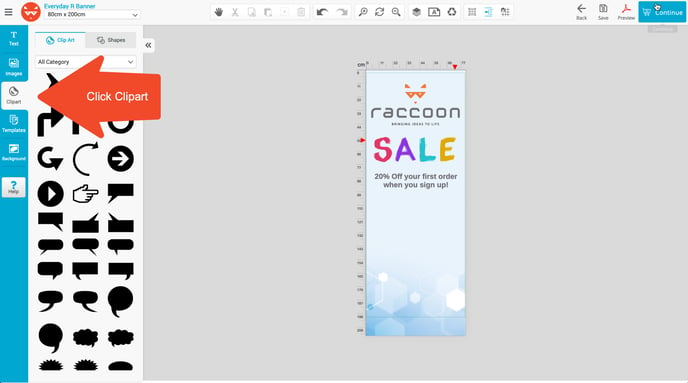 You can now choose the clipart you want to add.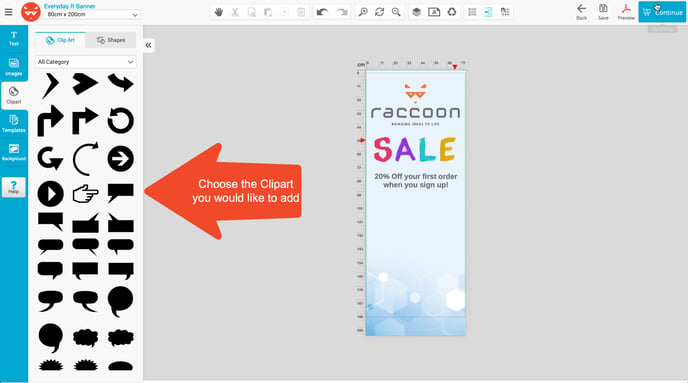 All our images and clipart vectors are set to enlarge the same width ways as they are height to maintain the dimensions of the images. However, if you want to stretch an image width ways but maintain the height or vice versa you can do this by clicking info in the editor box.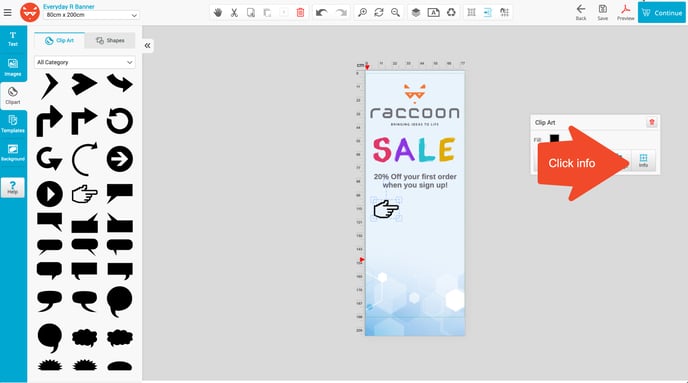 You'll then see the current dimensions of the object. Click the small link symbol to unlock the image, allowing you to manipulate it in whichever direction you'd like.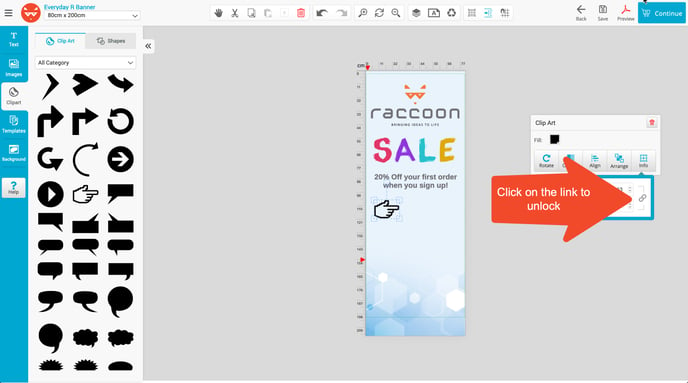 You can change the colour using the Fill button. A useful tip is to use the colour picker to match any colours already on your design. In this case, we have matched the colour to the grey in the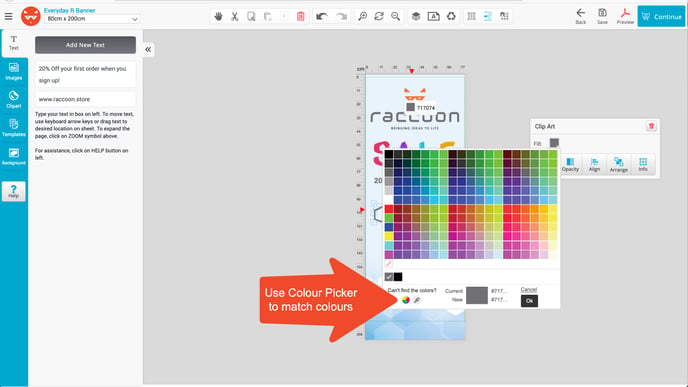 As you can see the clipart has been added as we wanted and a bit of text has been added. We're now getting close to a print-ready design.