In this article I will conduct a comprehensive comparison of the leading environmentally friendly wrapping options on the market 3M Envision Wrapping film and Avery Dennison MPI 1405.
I will explore the key features, performance, durability, and overall value of both products, helping you find an option that bests suits you.
Contents:
Features and Materials
3M Envision Print Film and Avery Dennison MPI 1405 Wrapping Film have unique features and materials geared towards installation, performance and sustainability. But who comes out on top?
3M Envision Print Film is crafted using non-PVC, environmentally friendly materials, making it an ideal choice for those seeking sustainable options. PVC or Polyvinyl Chloride is a toxic compound used in most wrapping films that really isn't good for the environment or human health. This makes the use of non-PVC materials a real step forward.
Envision is also Phthalate free, a toxic chemical used to soften plastics, is made without harmful halogens like chlorine and is manufactured using 58% less solvents. 3M also has a range of PVC free overlaminates that can be paired with Envision Print Film for an end to end green wrapping solution.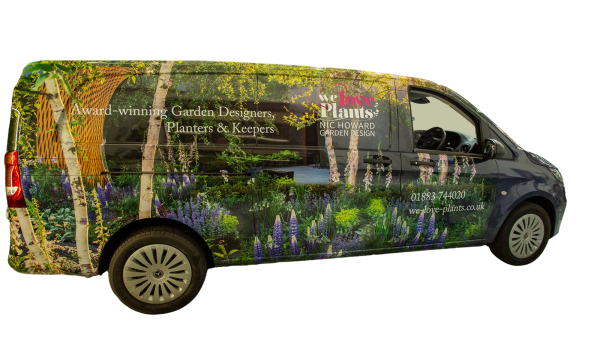 Apart from it's environmental credentials, this film is notable for its versatility and ability to conform to complex curves and textured surfaces effortlessly. It offers an excellent combination of dimensional stability, printability, and durability, ensuring vibrant and long-lasting graphics.
Avery Dennison MPI 1405 Wrapping Film boasts a high-performance polyurethane construction that provides exceptional conformability, reliable adhesion and greater durability than traditional vinyl. It is specifically engineered to deliver vibrant prints with outstanding colour accuracy and image clarity. The film's Easy Apply RS™ technology enables smooth and efficient installation, reducing the risk of air bubbles and ensuring a professional finish.
MPI 1405 is PVC free just like Envision, but Avery hasn't specified how eco-friendly the manufacturing process is and MPI 1405 does not come with a complementary range of PVC free overlaminates.
Print Quality and Colour Gamut
Print quality and colour gamut are crucial factors to consider when comparing 3M Envision Wrap Film and Avery Dennison MPI 1405 Wrapping Film. Colour gamut represents the range of colours that can be accurately reproduced on the film.
3M Envision Print Film offers excellent printability, allowing for sharp and detailed graphics. Its wide colour gamut ensures accurate colour reproduction, making it suitable for high-resolution designs and images. The film's optimised print surface minimises the risk of banding and graininess, resulting in stunning visual outcomes.
Avery Dennison MPI 1405 Wrapping Film also excels in print quality, delivering vibrant and eye-catching graphics. With its extensive colour gamut, it offers exceptional colour reproduction, capturing the subtle nuances of complex designs. The film's smooth print surface contributes to crisp images and precise details, providing a visually appealing end result.
Durability and Longevity
Both 3M Envision Print Film and Avery Dennison MPI 1405 Wrapping Film are designed to withstand various environmental conditions and maintain their visual appeal over time.
With a protective layer that resists scratches and UV exposure, 3M Envision Print Film offers outstanding durability. It is capable of withstanding harsh weather conditions, including rain, snow, and sunlight, without fading or degrading.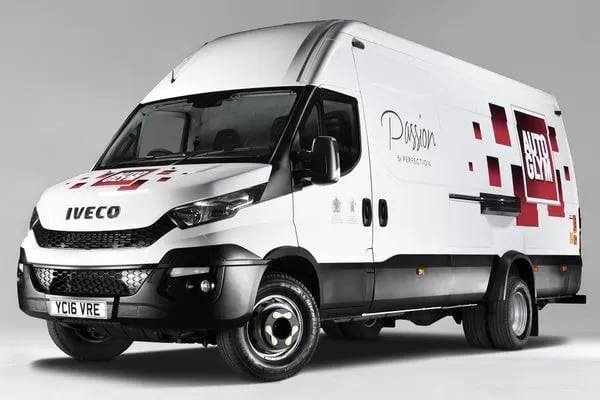 This film also provides excellent resistance against chemicals, ensuring that the graphics remain vibrant and intact. 3M claims that Envision wrapping Film is actually more durable than regular vinyls and comes with a 5-7 year warranty when paired with Envision overlaminate
Avery Dennison MPI 1405 Wrapping Film exhibits exceptional durability, making it suitable for both indoor and outdoor applications. Its robust construction provides resistance to UV rays, ensuring long-lasting colour vibrancy. Additionally, the film's resistance to chemicals and abrasions ensures that the graphics stay protected and maintain their visual impact. MPI 1405 comes with a 6 year warranty.
Installation and Removal
Ease of installation and removal are key considerations when choosing a wrapping film. Both products score highly here, meaning you can't really go wrong whether you choose Envision or MPI.
3M Envision Print Film features Comply™ adhesive technology, allowing for fast and bubble-free installations. Its repositionable and pressure-activated adhesive simplifies the application process, ensuring a smooth and seamless finish. The film's removable adhesive makes it easy to remove without leaving adhesive residue or causing damage to the substrate.
Avery Dennison MPI 1405 Wrapping Film incorporates Easy Apply RS™ technology, enabling smooth and hassle-free installations. This technology provides air egress channels that minimise the risk of air bubbles, allowing for easy repositioning during application. The film's removable adhesive ensures clean removal without leaving adhesive residue, facilitating subsequent graphic changes or restoration to the original surface.
The Verdict
Both 3M Envision Print Film and Avery Dennison MPI 1405 Wrapping Film offer exceptional quality and performance, regardless of their sustainability perks. Both are durable, well made and easy to install or remove, with a wide colour gamut capable of displaying sharp and detailed graphics.
The only significant difference between them is their environmentally friendliness. 3M Envision is much cleaner end-to-end with a greener manufacturing process, PVC free wrap and PVC free overlaminate. 3M's dedicated PVC free Luster overlaminate is the only one of it's kind on the market.
Avery's MPI 1405 is PVC free, but Avery has not released details regarding manufacturing or a range of complementary PVC free overlaminates, meaning the finished product is not end-to-end sustainable.
This means that if you want a genuinely sustainable wrap for your vehicle 3M's Envision series is really your best choice.
Where to Buy
3M's Envision series is available for purchase through authorised distributors. If you want to buy Envision through Raccoon you can find it here on our custom graphics store. We can also use Envision to wrap your vehicle(s) ourselves if you would like to wrap with Raccoon.
Avery's MPI 1405 is available to purchase through their website or an authorised distributor.