If you're starting a new street food business, getting all the gear in place is fantastic, whether it's your menu or getting your food truck built. But without proper planning, you run the risk of:
Missing a festive market because you didn't book your pitch in time.

Driving miles to a venue, only to find it's already saturated with trucks selling the same food as you.

Underestimating the amount of stock you would need or the number of staff it would take to serve everyone.
In this blog we will go through some useful techniques to keep your calendar of events and pitches organised, and offer tips about how to select the best venues and events to attend with your food truck.
Why use a food truck calendar?
By setting aside some time to plan your food truck calendar, you can:
Spare yourself stressful, last-minute panics because you didn't book your pitch in time

See when you have gaps available for additional bookings, e.g. for weddings and parties

Reduce food wastage

Make sure you have extra staff booked when needed

Attend the events most suited to your menu
Checklist for booking the best events
1. Select the best locations
If an event venue is located a long distance away, try to ensure event will be worth the cost of the fuel to get there, travelling time and booking fee.
2. Good or bad reputation?
Before you book an event for the first time, check out its reputation. It may be best to stick to tried and tested events to start with and as you get more established you will get to know which are the events most worth attending.
3. Customer demographic
Check whether the food you serve from your food truck will be popular with the type of crowd attending the event. For example, if your food is considered "niche" - is the event a food festival where there will be lots of foodies eager to try out something different?
4. Check out the competition
Do some research into whether or not there will be other food trucks selling the same food as yours at the event. There may also be well-established brick and mortar restaurants or cafés close to the event that sell similar food to you that could affect your sales.
5. Parking permits and regulations
Check to see if any parking permits are required or if there are any restrictions that could affect you. The set up could be different at every event so it is wise to check these out before you book.
6. Don't miss seasonal events!
Seasonal events like Christmas markets get booked up very early and you may even need to plan to attend these two years ahead. The same applies to well-established, popular events like music festivals, so don't miss out on great earning opportunities by leaving it too late.
Time to get organised
Once you have your calendar filled in with all your bookings you can see which events, if any, will require extra staff. Book them well in advance and touch base with them a week or two before the event to check they will still be attending. This will hopefully leave you enough time to find a replacement if you need to.
Having dates in your diary will enable you to calculate quantities for your ingredients/food items. Bulk-buying your non-perishable items from a cash and carry will help you to save money. You will also be able to see where you have clusters of events where you may be able to buy all your perishable items in advance, if you can cook and serve them before the "Use By" date.
Our blog – A definitive guide to the best food truck menu ideas is helpful if you are still deciding what to feature on your menu.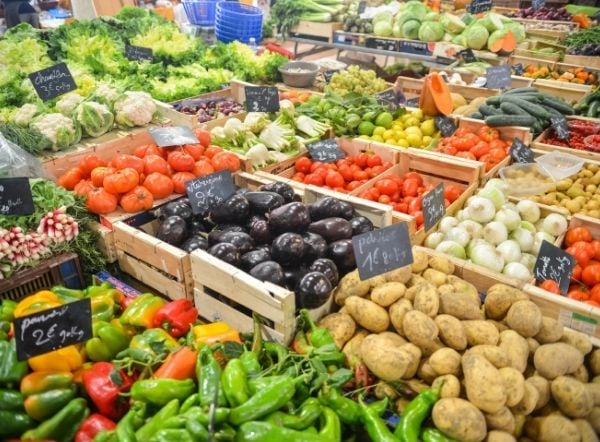 When you first start, it's worthwhile timing how long it takes you to set up your food truck, and pack up afterwards. This will give you an idea how early you will need to arrive in order to be up and running in time for serving hungry customers, and how much time to allow for packing up. This could be especially relevant if you have to be off your pitch before it's closed. You could do your dummy run at home.
Invite a group of friends round to be your "guinea pigs" at a certain time, then get everything set up on the food truck so that you will be ready to serve them as soon as they arrive. Were you ready on time? Or did they have to hang around while they waited for the deep fat fryer to heat up? Tell them to feel free to make a mess – spill ketchup on the counter etc., as you will be timing how long it takes to clean your food truck thoroughly once they go home.
This will be a helpful exercise for when it comes to doing it for real - you won't lose out on business due to your competitors being ready to serve before you or have to rush to pack up at the end of the day.
Highlight gaps in your calendar
Acquire a calendar, either paper or digital, and put in all your regular pitches first and any other bookings you may have for special events such as annual food festivals. This will enable you to see your complete food truck schedule and highlight where the gaps are for new bookings. Could the gaps be opportunities to expand your business into other territories? For example, do you have spare weekends or week nights during the festive season? Maybe you could start to take wedding, party or event bookings to fill in the gaps.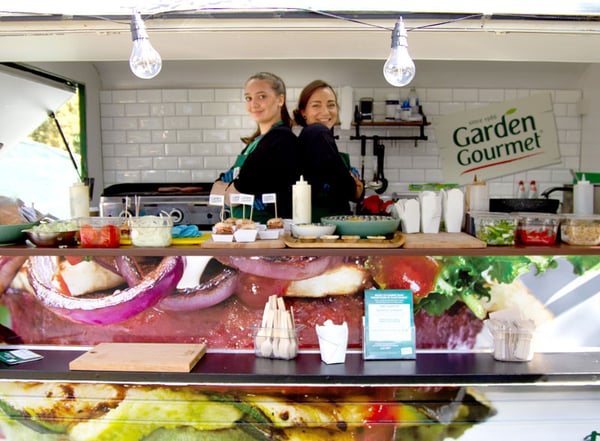 Tying your dates in with marketing
A paper calendar will provide an efficient way to see what bookings you have coming up but the main advantage of having an electronic calendar is that you can tie it in with your marketing strategy. Using social media management tools such as Hootsuite, you can schedule posts on different social media platforms such as Facebook, Instagram and Twitter etc. to let your followers know which events you are due to attend. You can plan a campaign with teasers in advance and live updates during the event. You may even be able to upload some footage of people tucking into your food onto YouTube afterwards. Hootsuite can publish posts automatically at the scheduled time, once you have them all set up. You can even make your whole calendar visible to the public so they can see months ahead when you will be due to visit their area.
Planning your budget
With the dates in your diary, you can start to budget for all your outgoings such as petrol, pitch fees, food and ingredients, and staffing costs (if applicable). Make a careful note of how much each event has cost you and whether or not your costs were covered by your takings, so you can see if it was worthwhile attending, for future reference.
Now go fill your calendar!
Now you know the benefits of keeping your food truck calendar up-to-date with all your bookings we hope it's soon jam-packed with plenty of profitable events to take your food truck to! Once you get out and about, try and network with other food truck owners as much as you can to find out which events they recommend. Although other trucks are competition, they can also offer a great support network if you build up some positive relationships with them. Start planning now to set yourself up for success instead of failure, and pave the way for profit.
We have created lots of useful resources to help if you are starting your own food truck business. The Ultimate Guide to Street Food Trucks has plenty of advice and inspiration to get you started.