Can you wrap my vehicle at my business? Maybe. Most of the time we can wrap your vehicle fleet at your location, but there are a couple of requirements that have to be satisfied first.
In this article I will cover the factors that must be accounted for when wrapping offsite at your location, including distance, temperature, exposure, space and the cleanliness of your vehicles.
Contents

:
Distance
The physical distance from you to us matters in how feasible it is for us to wrap your vehicles offsite. Although we are based just south of London in Edenbridge, Kent, UK, we are happy to travel long distances for you under certain circumstances.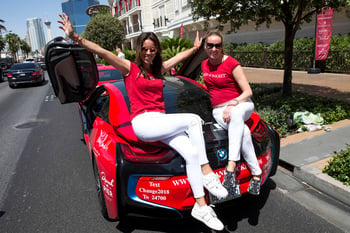 We flew our wrap team to America for example, where they wrapped over 40 cars for the annual prestigious Cash & Rocket tour, which travels the globe.
If you have a large fleet that is impractical to transport to us, then we are happy to come to you, if your fleet is just one or two vehicles we would recommend dropping off and picking up from our site.
Again if that is impractical for any reason, we are happy to discuss.
Exposure
If you want us to wrap your vehicles at your site, the first thing we need to know is how exposed your location is. If you keep your vehicles outside next to a busy main road, that might present problems for our team.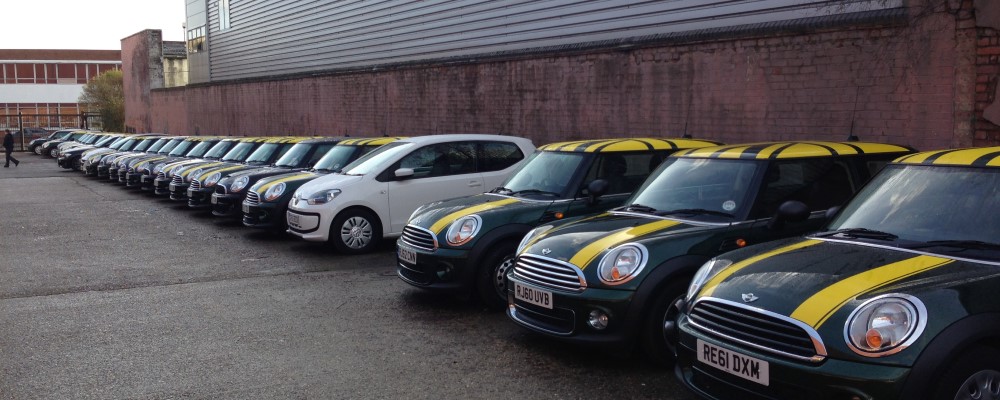 This is because an unsheltered environment is open to the elements, sun, rain and wind. Wind makes things particularly difficult as it blows dust and other airborne particulates onto your vehicle, making wrapping difficult.
Keeping your vehicles next to a busy main road or under trees makes this process even harder as debris is kicked into the air by passing vehicles or falls from trees.
Debris trapped between the body panels and the vinyl will reduce the wraps ability to adhere, and individual particles may be visible through the vinyl. This is because the vinyl will fit as a tightly as a second skin, contouring to even the slightest imperfection.
Wet or moist conditions are similarly problematic. We get about 160 days of rain a year in the UK, that means that roughly 1 day in 3 will be wet.
We have large gazebos and marquees style tents we can wrap in most of the time, as long as we have the space to set them up and the conditions aren't too windy or volatile.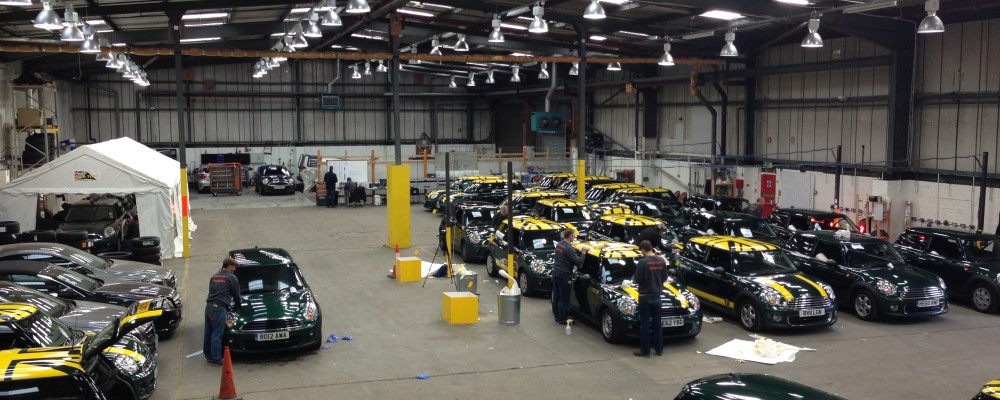 In an ideal world you have a cool dry indoor space, a garage or warehouse is ideal, where we can work in optimal conditions. Even inside we may still opt to use a portable tent as you can see above, to keep away debris during the cleaning and preparation phase.
Temperature
Temperature is another concern. Although the UK isn't a hot country most of the time, we do get hot days in summer and occasional heatwaves. Vehicles that are kept outside often sit on asphalt lots between rows of brick buildings.
This can amplify the ground temperature significantly, and vehicle body panels can become excessively hot. These are not suitable conditions for wrapping a vehicle as hot temperatures cause the vinyl to become too soft.
Whilst hot days are rare, we do get a lot of cold weather in the UK, which can have the opposite effect; the wrap becomes stiff and unmanageable.
Generally, wrapping works best in a temperature range of about 15 to 20 °C, roughly the ambient temperature of a cool garage.
If your vehicles are outside the temperature can also fluctuate, which isn't ideal halfway through a wrap.
Space
If you do have an appropriate area for us to wrap your vehicle fleet, we will also need to know how much free standing space there is for us to get around the area, and how busy the area is.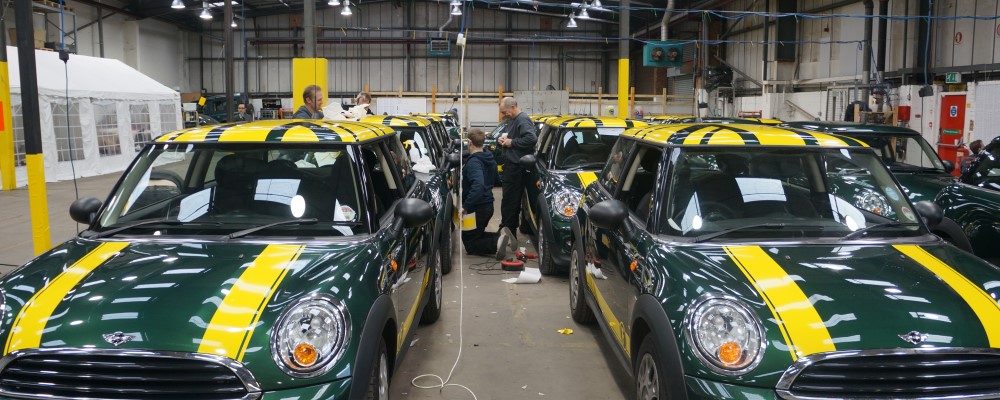 We don't need a huge amount of space, but wrapping does require us to have roughly 3-4 feet of free space around the vehicle.
We also need to know how busy the space will be, as ideally our team won't be disrupted during the wrapping process, which could interfere with the quality of the final result.
Vehicle Cleanliness
The final factor that affects our ability to come to you is how clean you can keep your vehicle. If you find it difficult to keep it clean in it's current location, then wrapping it for you at your site may be impractical.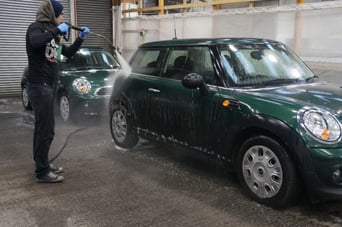 We can't risk any dirt or other debris getting between the body panels and the vinyl, as it will interfere with the wraps ability to bond consistently.
This would lead to a rapid loss of quality that might present as bubbling or peeling just minutes, hours or days after application.
What are my next steps?
Now you know a little more about factors such as distance, climate, space and cleanliness, you should have a better understanding of whether or not it would be appropriate for us to wrap your vehicles at your site.
For more information on wrapping for businesses, check out our Ultimate Guide to Fleet Wrapping.
You will learn the benefits of branding your fleet, how fleet wrapping works, how much it costs, how to maximise the effectiveness of your branding, different types of fleet wraps, how other companies use vehicle wrapping and frequently asked questions.