Getting a vehicle wrap is an exciting marketing move. Taking your brand and applying it to your van, or fleet of vans, is one of the quickest and most efficient ways to connect your business with the outside world and make a real impact.
But if you're reading this and you've never had a vehicle wrap done before, where do you start? This blog outlines everything you need to know from getting hold of the right vehicle template to having your van wrapped and ready for the road.
Getting going with your design
If you've just decided to get your vehicle or fleet of vehicles wrapped, you'll probably fall into one of two camps:
You're brimming with ideas, have a clear vision and are raring to go

You're drawing a blank and don't know where to begin
If you're in camp A, perfect! Ideas are the basis of all great designs. If you're in camp B, don't worry. Every design starts with a blank canvas and by following the few simple steps set out in this blog you'll end up with an awe-inspiring wrap you can be proud of, and that will win you new business.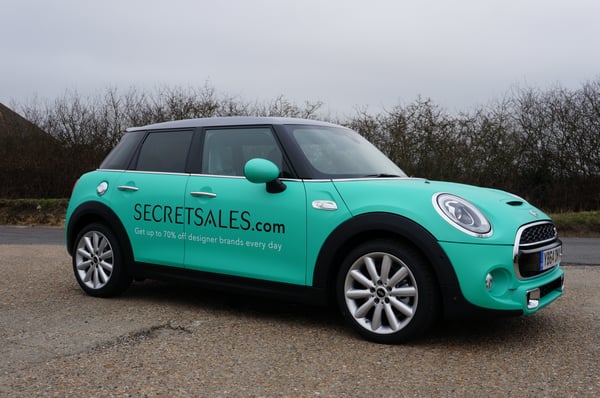 Step 1: Tap into your resources
If you've started sketching out some ideas by playing around with some basic graphics and checking out competitors' vehicle wraps, that's a good start. At this early stage it's worth gathering together any pre-existing marketing material you have and re-examining it. These could be:
Your website

Brochures

Business cards

Event materials such as banners, branded stationery etc.
As you review your marketing material, ask yourself if the messaging still reflects what your business is about. This process of looking through your marketing material will bring you closer to the key themes of your business, allowing you to create a vehicle wrap design that sits well within the context of your brand. This period of assessment is possibly the most important part of your creative process.
What is your design intent?
If it's a local business, you'll want your design to be direct and explanatory, taking the so-called 'Ronseal approach' (does what it says on the tin). You'll want people to know immediately what sort of services or products your business provides. If your business is much bigger, perhaps a national enterprise with hundreds of vehicles on the road, you will probably be more concerned with strong branding accompanied by a phone number, vanity URL or QR code that leads people to more detailed information.
Step 2: If you have a designer, now is the time to talk to them
If you have a designer, tell them you're thinking of getting some vehicle wraps made up and ask for their input. A good designer, used to working with Adobe Illustrator, should be able to make sense of a vehicle wrapping template and begin to flesh out your thoughts, creating a technically accurate design that your vehicle wrapping supplier can use in the printing process.
You can reach out to a supplier for a vehicle template, to give them a clear idea of what they're working with, it's worth getting a handful of photos of your vehicle(s), taken square on from sides, back and front.
This will ensure you receive the exact template for your vehicle.
Here are some discussion points to get your vehicle wrap design moving in the right direction
Use a small number of vivid colours to grab people's attention

Treat your entire vehicle (not just bits of it) as your complete canvas.

Don't be tempted to cut corners (and costs) by opting for a sign written over a wrap. Your logo and strapline will be a thousand times more eye-catching as a wrap.

Opt for simple messaging - communicate your business proposition in the most succinct way. A good exercise is to sum up everything your business is about, thematically speaking, in seven words or less. Or maybe your business has a catchy slogan you could use? "Beans Meanz Heinz", "Just Do It" and "I'm Loving It", are all examples of great slogans that have real impact.

Make sure that whether you're a local business or a national brand, people immediately recognise who you are and what you do

Stick with one hero shot - giving your business a visual anchor is the easiest way to make people remember you.
Three bullets outlining the main things you do are enough. Focus on those things that attract the most attention to your business or give you the best margin.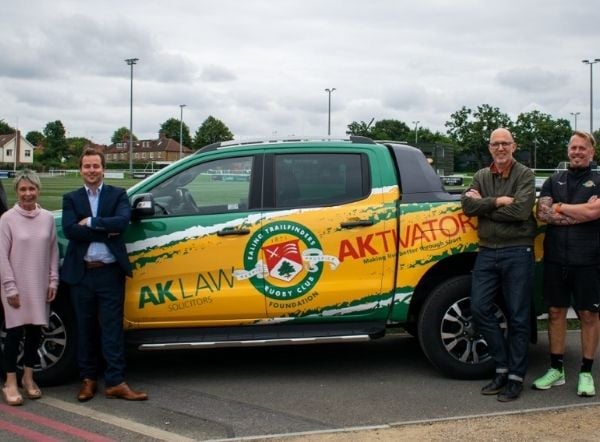 Tips for Using Templates
Your designer will typically need to work to a 10% scale using images at 300dpi resolution. This will ensure that when the design gets printed, it's of the highest quality and resolution. The final design print will be blown up to around ten times the size of what's on the screen, and they should work to this scale as standard. For bigger vehicles, such as HGVs, planes, buses, trains or boats, the scale will be different, and you should get in touch with your vehicle wrapping supplier to discuss this.
Got a marketing budget you need to spend? If you haven't considered vehicle wrapping, now is the best time to start investigating. Check out The Ultimate Vehicle Wrapping Guide to find out more.
Treat each panel as a different design
On-screen, your designer should break your vehicle structure into its component parts on the template and design the back doors, side panels and wings separately. This is important for the wrap supplier as each vehicle section will have its own individually printed piece of vinyl. These can then be moved around independently until they fit side-by-side on the vehicle, a bit like a jigsaw puzzle. Checking the design throughout this process is vital to ensure that the different segments of vinyl perfectly match. Millimetre accuracy is especially important if you're creating some sort of optical illusion with your wrap.
Time saving design tip: If you've already got a great van wrap you're proud of that's old and looking a bit tired, why not save time and money by getting your original design files and calling your supplier to arrange a rapid re-wrap? It's the easiest and quickest way to give your business a new lease of life.
A note of caution: Avoid companies that say it's OK to put the new wrap over the old one. This isn't the case and can cause problems such as ghosting where the old wrap shows through the new. New over old will never look as good as new directly on paintwork. A good supplier will take the time to remove the old wrap first, clean and prepare the vehicle then rewrap it ensuring the vinyl properly bonds to the paintwork.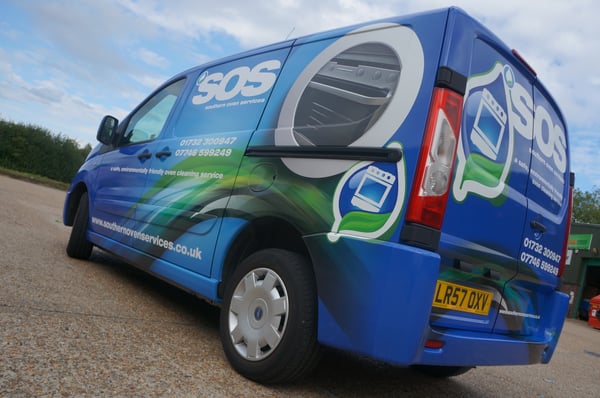 Step 3: Down to the practical stuff
So you've got your design lined up and you've checked it over with your client and with the vehicle wrapping supplier. Now it's down to the nuts and bolts of getting the job done. Your supplier will need your files from you. They should be provided as layers in Adobe Illustrator, not as an embedded file. The reason for this is the vehicle wrapping technicians may have to nudge the different elements around the screen to get the best results. If the images are locked together and embedded, say, as a PDF, they won't be able to do this.
Also, make sure they have a system for checking all of the design elements before going to print. The last thing you need are graphics that look stretched, warped, fuzzy, out of proportion or that have the wrong colours. Good firms will run your vehicle graphics through software that will pick up things like problems with Pantones, missing fonts, resolution, or any other formatting problems.
So, that's pretty much it. Here's a roundup of the most important things to remember before you get your vehicle wrapped:
Plan your design carefully and thoroughly, preferably with the designer you've worked with before

If you're finding a designer for the first time, try and find one whose work you like who has experience of working with vehicle templates.

Sketch out your ideas on the right template to get your creative juices flowing.

Take photos of your vehicle and send them to your supplier so they can see if there are any customisation issues they should be aware of.

Don't modify your vehicle(s) before your wrap gets done.

Supply your design work as separate elevations or layers, at 10% scale and 300 dpi to achieve the very best results.

If you're a designer, stay in regular contact with your client and vehicle wrapping supplier to make sure the project stays on track and everybody is happy.

Never crowd your design with too many images or too much copy.
Need a vehicle template? Just hit the button below for a free template that matches your vehicle's make and model. You can work on this template yourself, send it to a designer or submit it to your chosen wrapping service.
For more information about getting your vehicle wrapped, check out The Ultimate Vehicle Wrapping Guide here.