Vehicle branding is a very effective way of upping your rate of enquiries, by increasing brand awareness. It can lead to a flood of new business and create opportunities for you to grow.
Vehicle branding may not be for everyone though, so in this article I will cover the pros and cons of vehicle branding for businesses, focusing on cost, attention, growth, durability and service.
Contents:
Cost
Branding your vehicle obviously will cost money, but is the price right for you?
Pros
Vehicles are usually branded using a layer of adhesive vinyl, called a vehicle wrap. Vehicle wrapping is actually the cheapest form of advertising around: it's 100 times cheaper than Google Ads and doesn't require a marketing team to maintain either. All you have to do is drive!
If you are wrapping at the fleet level, it might cost you about £1000 per vehicle. That's quite an investment upfront, but think of it this way: You're wrap lasts 5 years, so what you actually get is very cheap advertising for roughly 1825 days, which works out to about 55p a day.
You are also getting A LOT of impressions for that 55p a day. Vehicle wrapping has the best cost to impression ratio of any form of advertising, at just 2 pence per 1000 impressions, so you are definitely getting your money's worth!
Payments can be flexible too, so you don't have to worry about putting up the whole figure up front. Many dealerships now also include vehicle wrapping as an option on your lease too, which helps keep things nice and simple.
A high quality vehicle wrap often pays for itself within the first couple of weeks or months, so even if you have to take out a loan to pay for it, you will quickly make a nice return on your investment.
For more on pricing and ROI check out our costing guide, how branding your vehicle stacks up against traditional advertising and our ultimate guide to fleet wrap ROI.
Cons
It might just be too much money for you, especially if you aren't willing to consider a personal or business loan to get you started and you aren't convinced you will get a high return.
If your vehicle(s) often sit idle outside your business headquarters for example, you may not get that much out of branding them.
Attention
It's estimated that a branded vehicle travelling on an intercity route averages 50,000 impressions a day, so you will attract attention (ARD Ventures Study), but are you ready?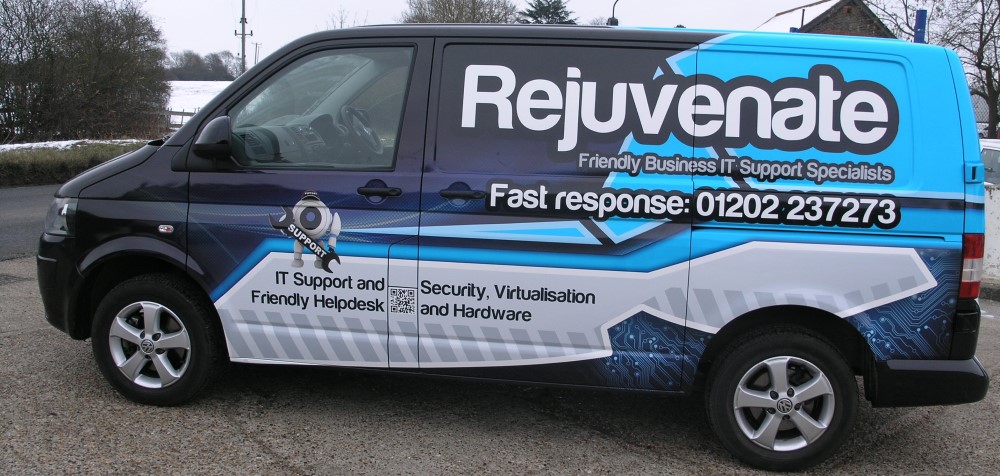 Pros
You will experience an upswing in enquiries as a direct result of branding your vehicle, that you can channel into fresh business growth.
Awareness of your brand will increase in areas that you drive the vehicle, especially if you spend a lot of time on the road.
You will no longer just be some random person in a van, truck or car. Clients are likely to respond positively to your newly branded vehicle(s), treating you with more respect than you may be used to.
You therefore may have to answer less credibility related questions as they will automatically assume you are a professional well established and successful business.
Cons
Not all publicity is good publicity. You may have to find a system to quickly qualify the value of incoming enquiries, so that you can filter out the best jobs.
High quality branding is an indicator of financial status. If you ply a trade for example, you will need to include a notice on your design informing potential criminals that you don't leave tools in your van overnight.
Growth
Do you want to grow your business? Vehicle branding attracts the kind of awareness that makes growth possible.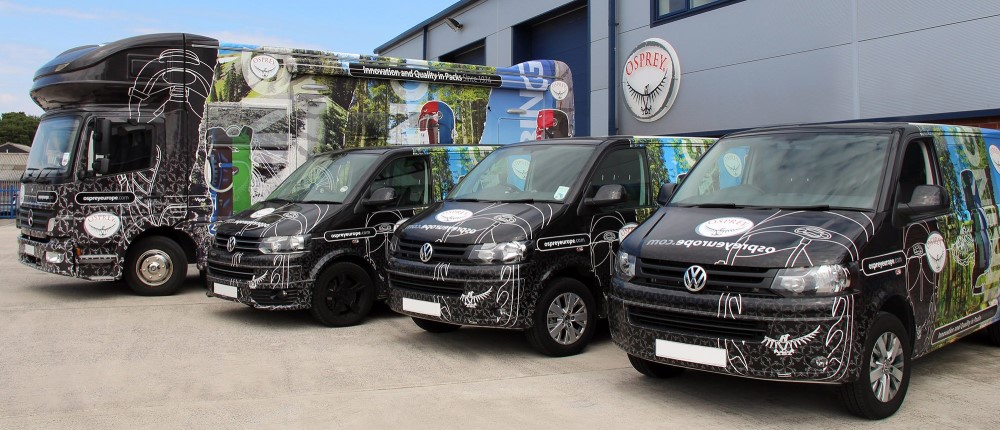 Pros
Your new vehicle branding raises your enquiries to the point where you think business expansion might be feasible.
You believe you can comfortably invest in your business without taking on much risk and have a solid business plan in place.
Cons
The idea of growth might be stressful to you, at first you liked all the inbound enquiries, but now it's becoming a bit overwhelming.
If you think you would just prefer a quiet working life, a full vehicle wrap may not be for you, but if you still want subtler branding perhaps consider decals, stickers or other smaller scale alternatives.
Durability
How long will your vehicle branding last before it has to be repaired or replaced?

Pros
With proper aftercare, a high quality vehicle wrap installed by a professional service can last at least 5 years.
Such a service would use premium branding materials which come with their own product warranties.
Over the course of it's working life your vehicle branding has the potential to generate tens of millions of impressions, so you really will get your money's worth.
Cons
If you don't look after your wrap properly it can start to fade, bubble or peel, meaning you would have to get it repaired or replaced.
If you choose an inexperienced or cheap installer you risk receiving a poorly installed wrap applied with cheap materials likely to bubble or peel in a matter of days or weeks.
Service
What should you look for in a good vehicle branding service?
Pros
If a company has decades of experience working at all levels of business from smaller enterprises up to commercial fleets, then you should be in good hands.
In the short term you may pay more up front, but in the long term it really pays to work with a professional service.
The more established companies do everything in-house themselves: design consultation, printing and installation.
You also get no quibble aftercare and personalised warranties that protect you form any potential mishaps post-wrapping.
Cons
If you have never worked with a vehicle branding company before, it can be tough to know who to trust and who to invest time and resources with.
Check out these 10 questions that you can put to any service to screen for quality and professionalism, it can really make all the difference when your money's on the line and you aren't sure about a service.
What are my next steps?
If you want a cost effective, attention grabbing, growth stimulating, long lasting advertisement delivered by a professional service then vehicle branding is for you.
If you want to know how much it costs to wrap a vehicle or fleet of vehicles, just hit the button below. We'll send a free quote straight to your inbox!
--
To learn more about vehicle wrapping, check out our Ultimate Guide to Fleet Branding.
You will learn the benefits of branding your fleet, how fleet wrapping works, how much it costs, how to maximise the effectiveness of your branding, different types of fleet wraps, how other companies use vehicle wrapping and frequently asked questions.