Investing in a vehicle wrapping provider is a big decision, it costs money, time and your vehicle, so it's completely understandable to feel hesitant over who to choose.
But fear not! If you're planning to wrap a car or van but don't know who to choose, you are in the right place. We've compiled a list of 10 questions you can put to any vehicle wrapping company to screen for quality and professionalism.
Any established provider will be happy to answer these questions and more, if it will put your fears to rest.
Contents:
1. How much experience do you have?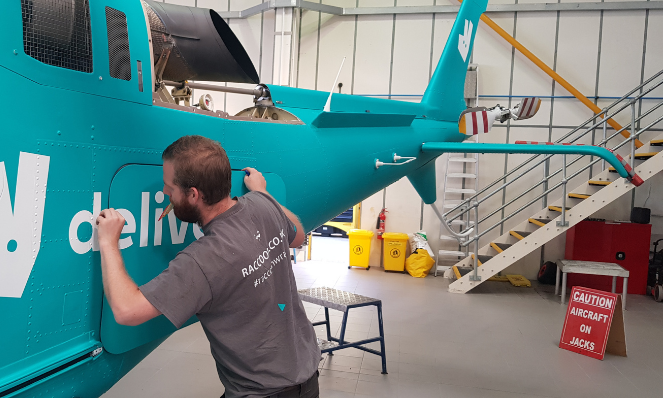 What you are really asking with this question is: how good are you? For that reason we have included track record, training, experience and compliance as elements to probe for when asking this question.
Track record
Always a great place to start, a well established company will have hundreds of vehicles under their belt, and be more than happy to provide project examples, especially if they are similar to yours. You can often find galleries full of exciting vehicle wraps on their websites.
Training
It's a good idea to ask about the training a wrapping team has, to make sure they are suitable for your intended project. Vehicle wrapping is a manual process and requires a high degree of skill, training and experience. Not all companies employ staff on a permanent basis, instead outsourcing to freelancers or even other companies. This is not always a bad thing, but you should try to find out what kind of relationship they have when assessing project risk.
Experience
When it comes to experience, more is better than less. When it comes to an actual figure, it's important to differentiate between operational experience and team experience.
A company might claim to have more than 30 years of experience, but that doesn't mean they were founded 30 years ago, it might just mean they have 30 years of experience across their wrapping team. This is important because greater operational experience usually lines up with a good track record, whilst a large degree of experience across a team shows depth of talent. A good amount of both means your project is in capable hands.
Compliance
An experienced company will likely have certifications you can ask to see to prove their dedication to quality control, as well as compliance with regulatory requirements.
ISO 9001 accreditation is a sure sign an organisation takes responsibility where quality is concerned. Members are guaranteed to have a minimum level of business control and are audited annually.
2. Is a vehicle wrap appropriate for my project?
This is a great one to ask right off the bat, a sure sign of a trustworthy wrapper is someone who will give it to you straight. A good company won't just take your money and give you bland reassurances, they will take the time to go through your project step by step, to ensure they can provide the best service.
There are some cases where a wrap may not be suitable for you such as if your vehicle is rusted or damaged. Vinyl has a hard time adhering to rust and can make scratches more noticeable because it contours so tightly to the bodywork. A good company will ask you to repair any damage first for optimal results. If you would like to know more check out our vehicle wrapping scratches and scuffs guide.
There are also times when a respray may be more appropriate than a wrap for your particular project, particularly if you are restoring a classic or vintage car. A reputable wrapping company should be able to advise you accordingly, but if not, check out our wrapping vs respray comparison, to find out which option is best for you.
3. Can you help me with any design elements?
For businesses and more complex personal projects, such as installing racing liveries, design is key to ensure that your branding and decals are set in the correct place and that the artwork sits nicely across all panels of the vehicle.
Whatever your specific needs are, your provider should be able to provide you with templates and any further design assistance, should it become necessary. It is worth pointing out that extra assistance of course will add to your final bill, so if you are concerned about cost check out our pricing guide. We can't vouch for other companies but it will provide you with a ballpark figure of what to expect.
4. How will you protect my car in the case of loss or damage?
Worried about footing bills incurred through negligence? Peace of mind is critical when choosing a company for your next wrapping project. It's your money and your potential risk, which is why you should always ask how your vehicle will be protected. Smaller or start-up providers will be less likely to have security and insurance policies in place than a well-established company, but in all cases consider the following factors.
During delivery
Many companies offer pickup and drop off for vehicle wrapping services so a good place to start is with their motor trade license and insurance. This allows them to drive your vehicle and protects you in case of any damage. Some companies also offer delivery via a transporter truck, if mileage is an issue for you.
Whilst onsite
Professional vehicle wrappers will store your car in a secure location, normally in an onsite garage. A good team will be happy to walk you through their security procedures, should you wish to know more. Don't be afraid to ask for copies of their insurance policy either, make sure you are protected in the event your vehicle gets damaged or stolen. Most companies will have a policy that will cover vehicles up to a specific value, so make sure that includes yours.
During preparation
Protection starts even before a vehicle is actually wrapped, with an inspection. All vehicles must be cleared by the team prior to wrapping, to ensure a quality wrap is actually possible in the vehicles current condition. They will also thoroughly clean your car as part of the prep process, ensuring the vinyl will adhere smoothly for a flawless end product.
Prep work won't only lie with your service provider though, and you should receive advice on how to prep your vehicle for the wrapping process for optimal results. If not our guide to preparing a car or van for vinyl wrapping is an excellent resource.
During wrapping
As for protection during the wrapping process itself, if you have chosen a company with an experienced wrapping team, you shouldn't have anything to worry about, though again, insurance should cover any damage. Companies will usually have a negligence policy, which covers any damage to your vehicle during the wrapping process.
It is always a good idea to ask if there are any risks imposed by your design though, if you have a complex project in mind. Ultimately risk is relative, largely dependant on the experience of the vehicle wrapping team. An expert team will simply get it done, with the utmost care and efficiency, no matter what the project is.
5. How will you manage my vehicle wrap project?

Proper management of the vehicle wrapping process comes from quality and consistency at every stage of the project, from design to implementation of the final product.
A good company will have quality checks during the design, approval and proofing stages, in addition to the wrapping itself. Vehicles must be checked and rechecked to ensure a flawless end result.
This is particularly important for fleet rebrands, consistency is paramount in application. Logos, text, graphics or any other design features must be identical to achieve an outcome like the above.
6. What brands of vinyl wrap do you use?
The material used matters. Look for established brands such as Oracal, 3M, Metamark, Arlon or Avery Dennison, which provide high quality vinyls that are proven to last and come with their own warranties. These films stretch well, conform to the contours of your car or van's body and remain securely in place for years.
A reputable company will proudly display their affiliation with mainstream suppliers too, through such as 3M gold partnership which recognises companies through it's AVW (Authorised Vehicle Wrapping) accreditation program.
Less reputable firms compromise on wrap quality by using cheaper vinyl. Cheaper films might look okay or a week or two, but will deteriorate rapidly. Low quality vinyl will peel, blister, fade or become blotchy very quickly. Never compromise on quality, if a company doesn't use an established brand, drop them.
7. Can an unpainted or primed vehicle and its body components be wrapped?
Primed or unpainted vehicles cannot be wrapped. Neither can body kits. This is because vinyl cannot adhere properly to the surface texture, leading to peeling, bubbling and general wrap failure. If you really want to get the vehicle wrapped, it will need a good paint job first. Any reputable company will give you the same advice.
8. How can I maximise the life of my wrap?
An experienced company will know to keep your project's details on file, in the event of damage or wrap failure. This will allow them to easily reapply the vinyl with flawless consistency.
Beyond repairs, they should be able to give you advice on vehicle wrap aftercare. Here are a few simple tips to look out for: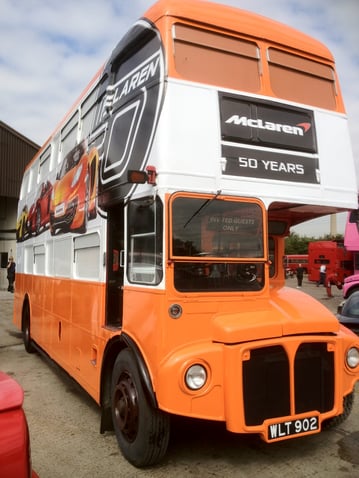 Shampoo – Must be high quality with a low or neutral pH level, or a waterless wash.
Jet wash - Be careful! A sustained high pressure water flow being directed too closely to the wrap may cause the film to peel away.
Automatic carwash – Caution advised! The stiff bristles may scratch the vinyl.
Wax polish – Don't use it! it won't make your wrap any shinier and could cause your wrap to blister or fade.
Fuel - Try not to get petrol or diesel on your wrap. This is particularly important when filling up, as fuel can often dribble out the hose when you take it off the rack, so make sure none of it ends up on your car. Over time the fuel's corrosive properties may cause discolouration around the filling cap, or anywhere else it is exposed to.
9.
Are you able to remove a vehicle wrap?
Any wrapper worth their salt will be able to remove your wrap with a little heat, time and care. However, if they haven't used an established vinyl brand or lack the experience and patience necessary, the underlying paintjob may be damaged.
This is one of the reasons reputable firms use high quality films such as Avery and 3M; these vinyls are designed with removal in mind. They won't damage your paint and don't leave adhesive residue either, speeding up the removal process.
10. What is your warranty policy?
When asking about warranty you will need to cover the service and the materials used, as established brands come with their own product warranties. However, it's not just about the product, you want the wrapping service on your side too. A trustworthy company will have a strong team of highly skilled vehicle wrappers, and will be happy to look after you in case of any mishaps.
Many will agree to repair or replace any damage to your wrap at no extra cost, especially during the first three months of use, but you will need to enquire as to the specifics of any such arrangement.
Getting the answers you want?
If you are dissatisfied with the answers you are getting from companies, or would like to quantify what you are being told, don't hesitate to reach out to us. Answering customer questions is extremely important to us and we would love to help in any way we can.
One element that was not really discussed in this article was price, as in a way it is a no-brainer; of course you are going to ask for the price! However it never hurts to compare, how much should a vehicle wrap cost after all? So feel free to check out our vehicle wrap pricing guide, for an in depth breakdown.
--
Looking to learn more about what vehicle wrapping can do for you? Check out our ultimate guide to vehicle wrapping!